Equipment Tracking. Patient Identification. Homecare Efficiency.
Health Care For Everyone with RFID Tracking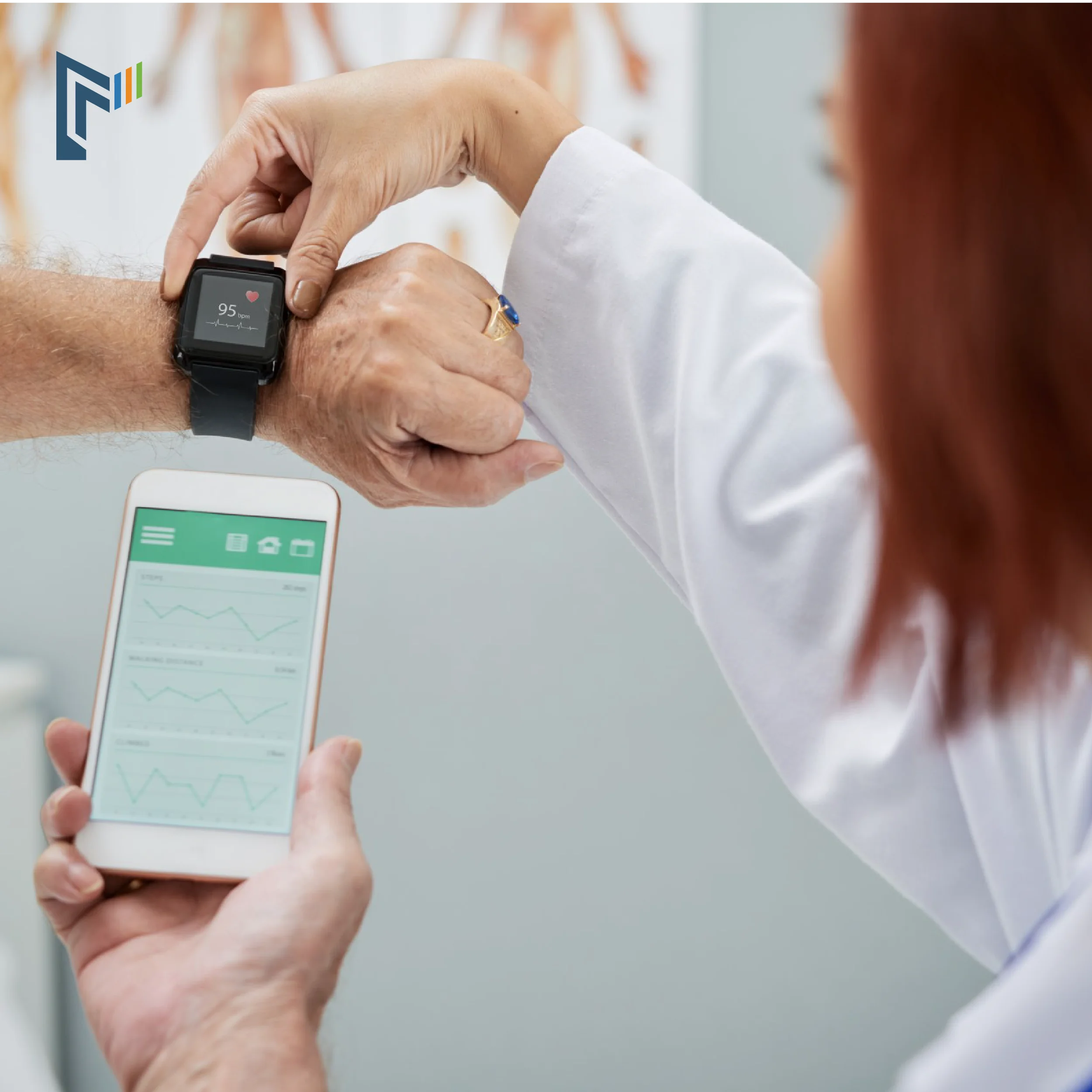 Radio-Frequency Identification is a type of wireless communication technology that functions through the use of radio waves. These radio waves are sent from "readers" to track and identify objects and people carrying encoded microchips, or "tags." 
The data derived can be used to identify, track, and read objects. The use of radio waves means a line of sight or direct contact between readers and tags is not needed. 
RFID Applications in Healthcare
RFID's capacity to identify and monitor thousands of products at the same time, as well as identify an individual item beyond just the type of product it is, opens up a variety of opportunities in the healthcare industry. 
In a hospital, a delay of one minute could mean life or death. With the help of RFID, you will now never misplace equipment that could possibly come in handy in times of emergency. Healthcare institutions may ensure that their needed materials are always available by keeping track of any emergency equipment.
From patient tracking to the deployment of RFID technology during the COVID-19 pandemic, there are several applications for this technology that will result in fewer medical errors and improved patient safety.
One of the key benefits of RFID adoption in the healthcare industry is the capacity to follow patients in real time across the hospital grounds. It also enhances patient count accuracy by identifying each patient individually. 
However, RFID technology is being employed for more than simply asset tracking in the healthcare industry. RFID patient tracking in hospitals has aided in instantly identifying and locating patients in need of emergency treatment This has allowed medical staff to offer their necessary care more swiftly.
Another benefit of adopting RFID patient tracking is that it helps cut hospital wait times. RFID technology shortens wait times by automatically signaling which phase of a patient's treatment procedure is required. This thus improves patient flow and wait time by providing transparency for both patients and staff alike. RFID patient tracking also offers information on patients who are ready to be discharged, reducing the need for unnecessarily-extended stays. 
RFID patient tracking may be used to ensure that patients do not leave hospital grounds unauthorized. RFID patient tracking is being used on patients such as the elderly, the disoriented, and even infants to prevent baby snatching. 
RFID patient tracking works by automatically updating patient counts when someone leaves hospital grounds; this serves to improve the clerical staff's accuracy and reduce employee workload. RFID patient tracking guarantees that patients suffering from Alzheimer's disease, dementia, or any other condition that puts patients in danger of eloping do not escape the hospital. This is made feasible by RFID tracking, which updates patient counts and movement around the premises.
RFID patient tracking enables hospitals to track patients at their homes, increasing the efficiency of homecare. A paper on patient tracking using RFID technology found that this technology was effective for patient tracking (Okoniewska et al, 2012). During this study, the monitors placed in 20 different locations had a 100% accuracy in identifying an event or situation with a notice from the application used to get information on anything through the RFID tracking system.
RFID patient tracking improves infant safety and aids in the prevention of baby snatching. While newborn abductions do not always happen, they aren't nonexistent. Adopting a tracker to guarantee that parents assure the safety of their newborns contributes to increased trust in a hospital's safety and security. The RFID tracking system alerts staff to any newborn abduction, allowing the hospital to intervene and recover the baby immediately. 
Cadi Smartsense Infant Safety Solution uses RFID tags to prevent baby mismatches and ensure that infants are delivered to the right mothers. The system incorporates pre-paired RFID tags for the infant, mother, and bassinet, which will automatically perform matching verifications when the tags are close to each other. 
Furthermore, their solutions include Cadi SmartNodes, which provide real-time security notifications for any unauthorized exits from the premises. Infant safety provides parents with peace of mind, knowing that the hospital's security has all of the resources necessary to keep their kid secure.
Some of the benefits of using our RFID system include: 
Using the right technology will lead to better infant safety and will also reassure parents that their children are in a safe and secure environment.
With hospitals continuously being overrun with people, it is crucial to keep track of essential medical equipment. Having many patients to care for on the same day will deplete certain resources, which  implies that medical personnel must keep track of supplies and ensure that few resources are handled efficiently and without errors.
As a result, hospitals and other medical centers look for technologies that track medical equipment. RFID technology assists hospitals in tracking and locating medical supplies and equipment by providing real-time location and data on all assets, which makes it easier for the staff to locate the equipment. The less time spent on this, the more time can be spent on patient care. 
The advantages of using RFID technology to keep track of all the items in hospitals include:
RFID inventory tracking systems help make inventory management much more efficient and help provide the hospitals with the tools necessary to save time and money.
Benefits of RFID in Healthcare
RFID tracking is also used to determine whether any of the hospital's patients or staff have come into contact with an infected patient. This allows hospitals to take immediate action and take the necessary precautions to prevent the virus from spreading further. 
For instance, if a patient tests positive for COVID-19, RFID tags identify the people who have had contact with the infected patient, whether it was a doctor, nurse, or other patients, and start taking the necessary measures like isolation to prevent the virus from spreading.
Makamat is your go-to supplier providing you with all your RFID needs. Contact us now by filling out our contact form, and a member of our team will be in touch with you shortly.